The #1 Amazon Analytics Tool for Sellers


Track Your Sales, Profit and Other Key Data in Real Time

Start Exploring SIGN UP
Track Your Sales And Profit in Real Time

---
Monitor your overall revenue & profit and break it down to understand what products are doing well and where your business can improve. Simply input your production & shipping costs and watch Seller Metrix do the rest.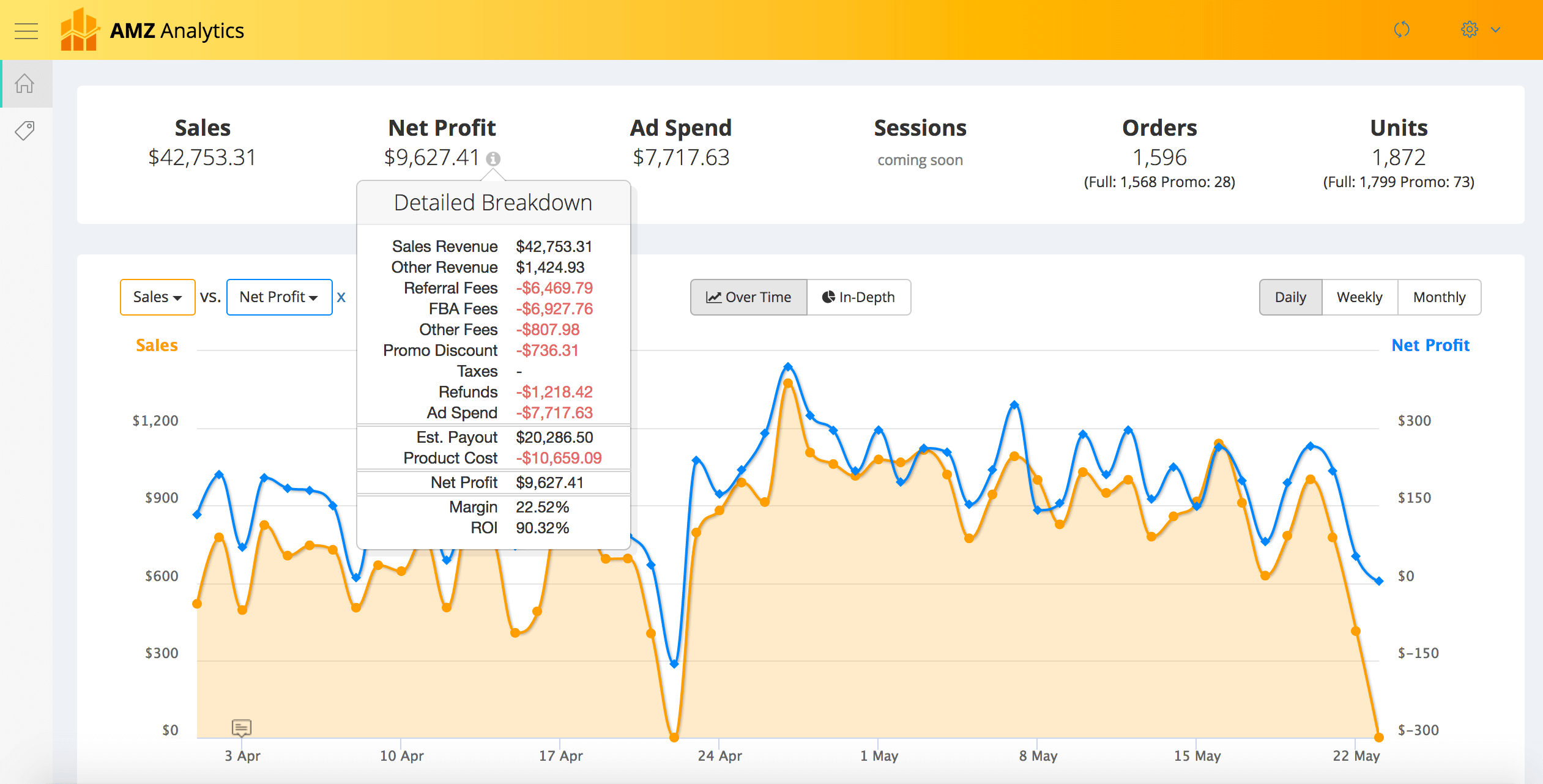 AMAZON SELLER APP - CHECK YOUR SALES & PROFIT ON THE GO

---
With a Seller Metrix account, you have free access to the mobile app as well - so you can always check your sales and profit - wherever you are. See a summary for your worldwide Amazon sales in the Global Dashboard, or scroll down to see how each of your products performs individually.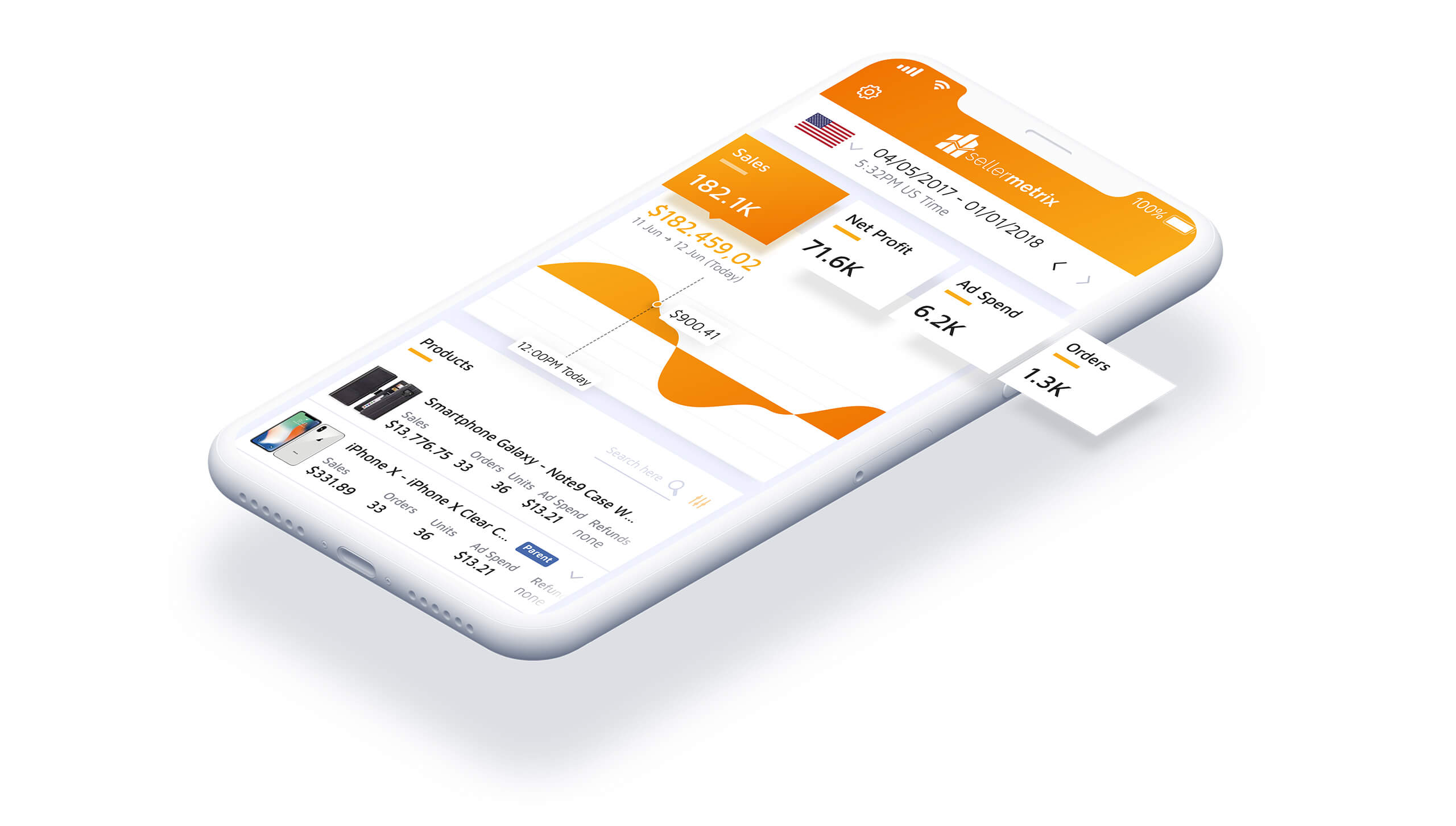 Heatmap - Know Your Customers

---
For the first time ever, you are able to analyze customer purchasing behavior for your products to find hidden popular time periods. Use the insights to optimize your AdWords and Amazon PPC campaigns.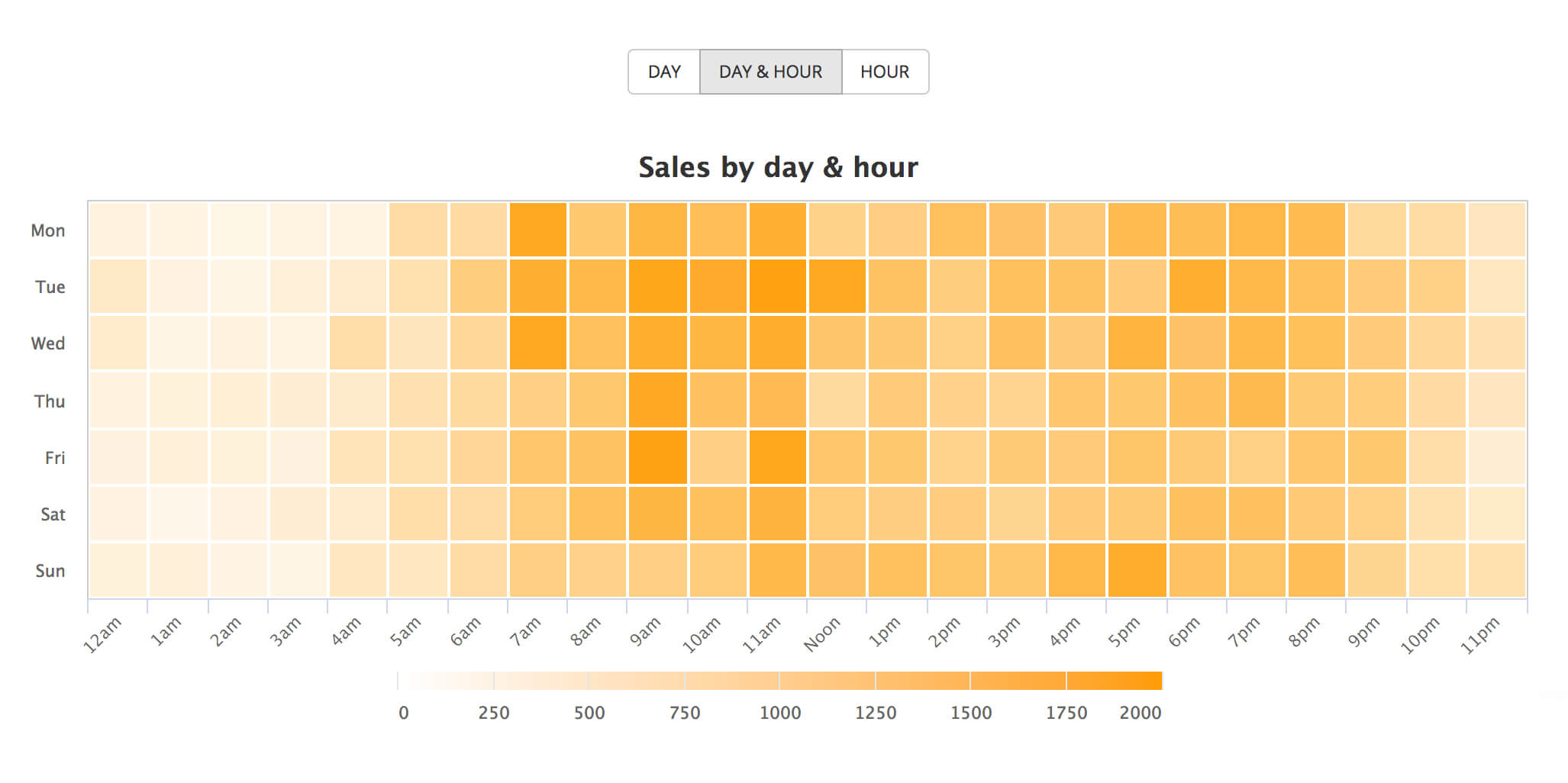 Analyze & Optimize your Amazon Ad Spend

---
Seller Metrix can show you exactly which keywords are doing well and which ones are not. This will make it easy for you to optimize your campaigns and set yourself up for success on Amazon.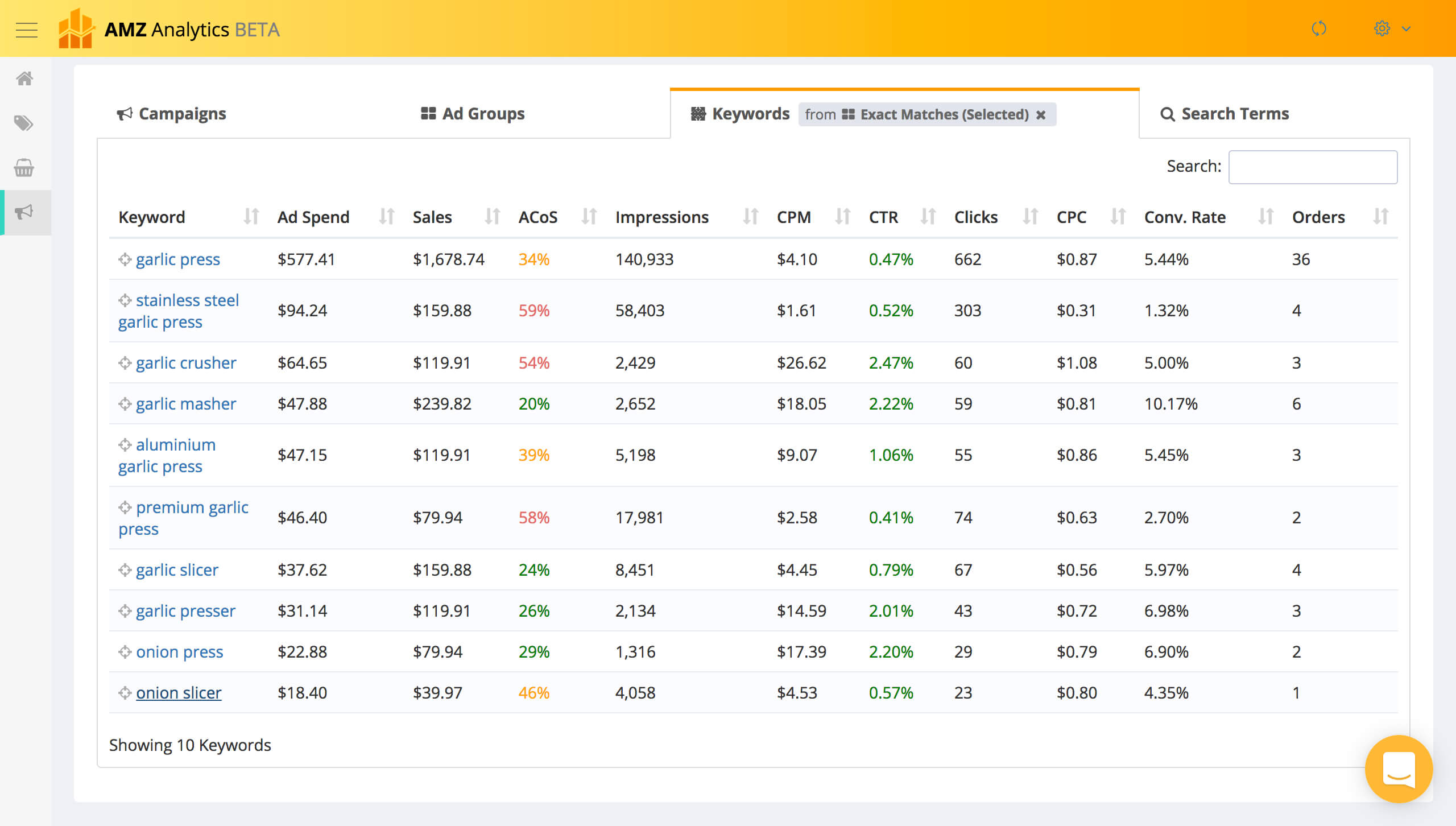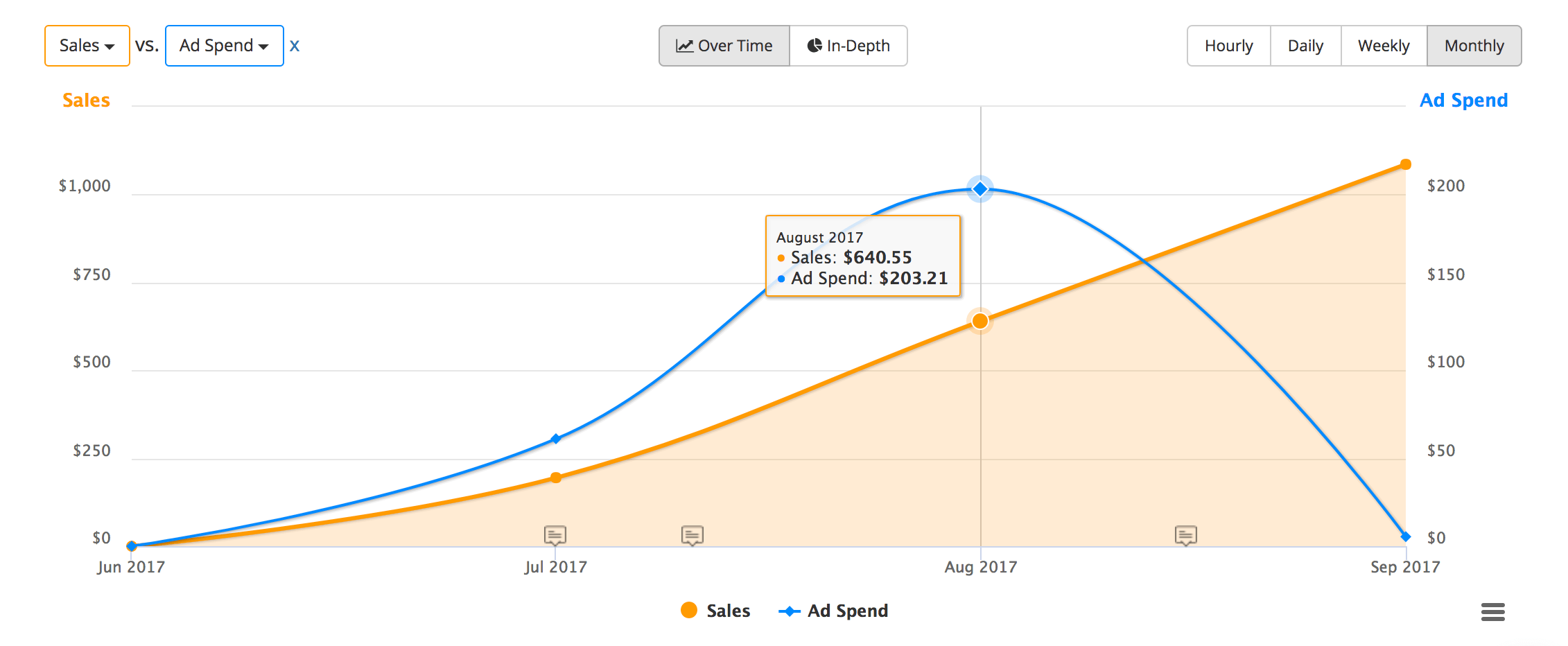 Improved Charts - Find Your Trends

---
The chart is the best way to spot trends in your sales data. Just select the parameter you want to look at over time. Choose from Sales, Units, Orders, Refunds, Ad Spend and a lot more. If you are looking at a very long time-span, you can group the dates into Weekly or even Monthly which will make it a lot easier for you to spot trends.

Create Notes for Your Products

---
Track the changes you make to your product listings. The notes are visible in the graph, making it easy to see the impact of each change you make.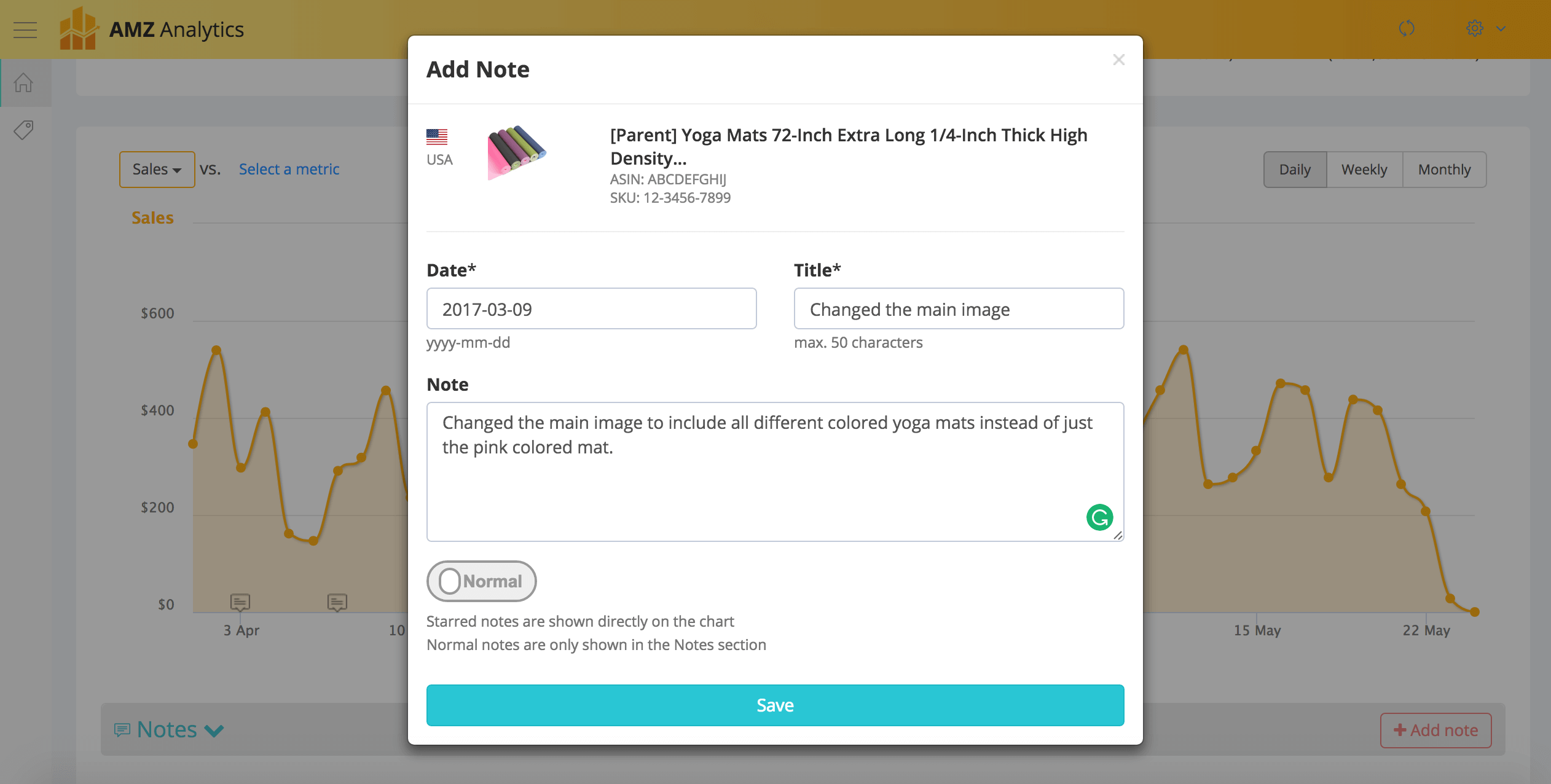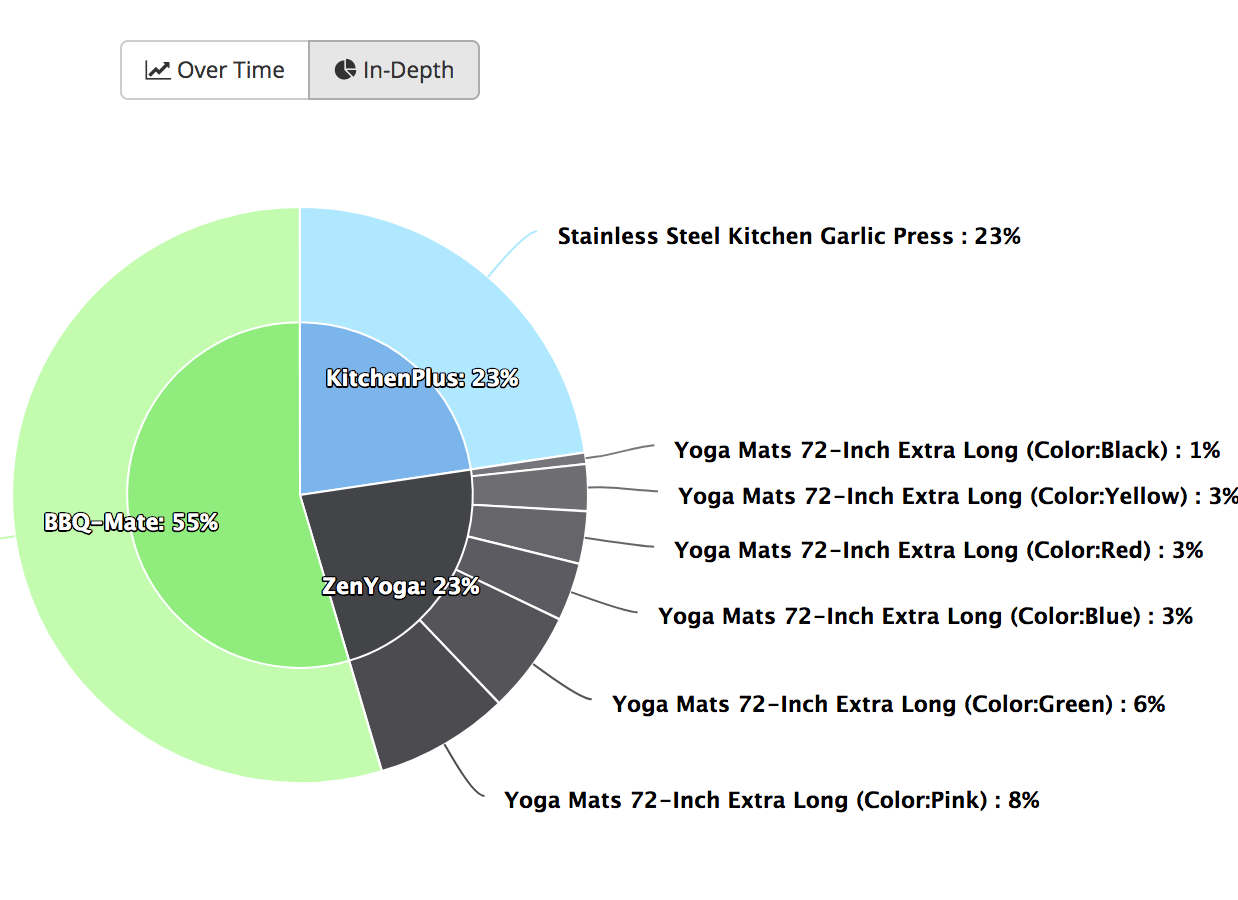 Compare your Brands and Products

---
How are your Brands and Products performing relative to each other?

Visualize your business with the Pie Chart, now available with in-depth breakdown by brand and product to give you a bird's eye view.

Select any parameter to compare, for example, Net Profit, Units Sold, Refunds and a lot more.






Unlimited
Seller Accounts
We Grow With You

---
Import your sales data from multiple marketplaces into Seller Metrix at no extra cost. All North American and European marketplaces are available.
Learn more
Explore all the features in Seller Metrix
Start your 30-day Free Trial!
No credit card required, cancel anytime.
START FREE TRIAL
The #1 Amazon FBA Analytics Tool
Powerful Insights - Easy To Use
ONE

Dashboard

With all the data for your Amazon Business
UNLIMITED

Insights
into the story behind the numbers